One of the most efficient CNC machines for cutting metal materials is a laser cutter for metal using modern fiber laser technology. CNC lasers are designed for cutting metal sheets, tubes and steels. In the case of sheet metal cutting only, you can have a version of a laser metal cutter with exchangeable tables and a covered work surface for maximum safety and work efficiency. If you are looking for just such a laser machine, be sure to look at the highest range of GA version lasers. If you need to cut exclusively 3D materials, we offer various designs of tubular laser cutter. This cutting laser can be equipped with up to 3 chucks that work together with as little residue and scrap metal as possible. The CNC version of the LF60MS laser cutting machine can have an automatic material feeder or a 3D working head.
I am looking for a laser metal cutter
You can also find more compact versions of laser cutters in our range of fiber lasers. First of all, there is a high-quality CN laser for metal sheets with an exposed work surface and a portal design, which saves space and the safety of the CNC laser is solved at the room level. The parameters are shared with the larger and covered GA laser machine. The really compact and precise laser metal cutter comes in the LF1390 version. It has the maximum possible work surface size of 1300x1300 mm and thanks to its robust construction and double linear guide, you achieve this extraordinary laser fiber, even on very small and thin metals. This cutting laser is very popular, especially for smaller products.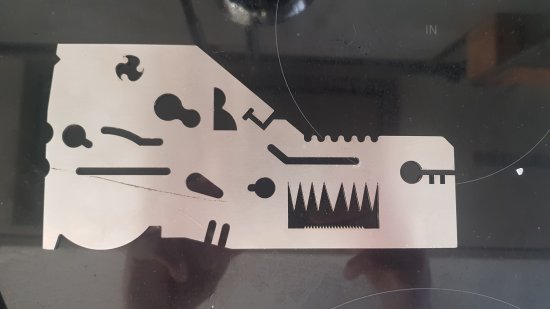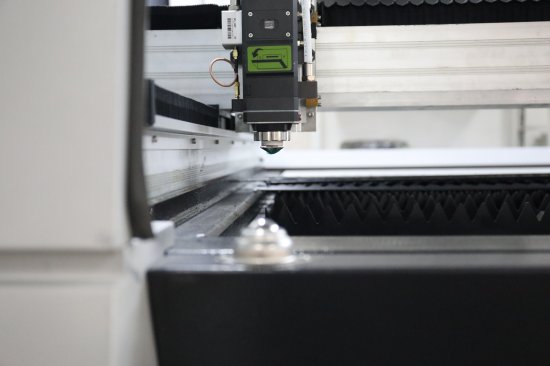 What metals can be cut with a laser cutter?
With a laser cutting machine it is possible to cut almost all metal materials. The laser metal cutter handles carbon steel, stainless steel, aluminum, copper and brass without any problems. The cut is nicely clean and precise without much scale, and in the case of burning stainless steel, it is not tanned and unnecessarily sharp. In the case of fiber laser technology, gases such as oxygen or nitrogen are used for the burning process. Everyone has their function and use. For example, for a nice cut on stainless steel, a laser cutter cannot do without nitrogen. Process laser heads are very sophisticated today and with the help of sensors they are able to control the entire cutting process themselves. Above all, the automatic search for the focus of the lens is a great benefit and saving of the work of the CNC laser operator.
CNC laser delivery components
The metal laser cutter comes standard with a selected version of the CNC laser. Furthermore, the selected or possibly recommended power of the laser source, which today is normally in units of kW. Of course, you also get the necessary accessories for the fiber laser, such as cooling, voltage stabilizer or distribution box. Every delivery of a laser cutter for metals also includes a quality filter unit with a powerful fan, as it is a dusty burning process and it is advisable to remove these impurities from the workplace and then filter. As part of the services, the basic price of laser cutters includes transport and installation at the destination, training in the operation and maintenance of the cutting laser, telephone and online support and a two-year warranty period. All for an unbeatable price. So if you are looking for a suitable laser for your production, contact us and we will be happy to show you everything.