The CNC fiber laser version LF1390 is designed for the most accurate cutting of metal sheets. The machine has been designed and constructed so that the laser head cuts to within a thousandth of a millimeter. Thanks to the smaller working area, which in this case is 1300x900 mm and optionally can be even smaller by 600x600 mm, you can expect products with the finest details and the finest cutting quality. Cutting quality is ensured by the process head from the Swiss manufacturer Raytools. The customer can choose different power variants and manufacturers of laser technology.
 

Advantages of CNC laser LF1390

Maximum accuracy
Quality of execution
Used components
Double linear guidance
Fully enclosed workplace
Software with automatic NESTING
Sample quotation: CNC laser LF-1390 2 kW
Technical parameters

Working area: 1300x900 mm
Maximum positioning speed: 40 m / min
Maximum overload: 0.5 G
Accuracy: + -0.008 mm
Laser power: 2 kW
Connection: 220 V, 50 Hz

Price of CNC laser includes

CNC laser LF-1390 including the control panel
Laser source PRECITEC 2 kW
Swiss laser head
Extraction including quality filtration
Transport and installation of the machine
Training of machine operation and maintenance
Warranty 2 years

Optional equipment

Laser source IPG
Laser cutting head PRECITEC
Compressor
Write us for an individual offer
This type of laser cutting machine can be used in manufacturing where attention is paid to detail, precision and precision. It is used, for example, in mechanical engineering, in the manufacture of microelectronic components, in the manufacture of spectacle frames and others. It is suitable for carving in carbon or stainless steel, galvanized sheets or even in precious metals. The Swiss laser head is equipped with an autofocus function for automatic focus search by material thickness. In order to avoid unwanted vibrations and deviations when operating the fiber laser, the machine is equipped with a double linear guide and double ball screws. The safety of the firing process is ensured by the fully concealed fiber laser construction, which is fitted with a protective glass for observation of the cutting processes.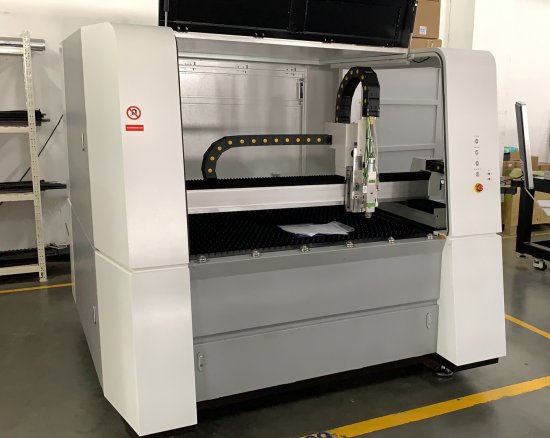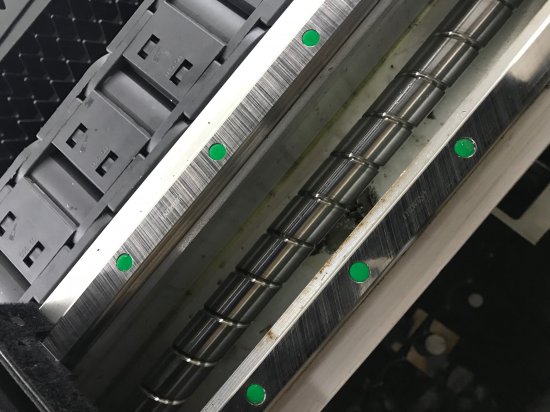 Quality CNC laser cutter
The emphasis in this laser machine was on precise processing. The qualities of this CNC laser cutter are primarily in the achieved accuracy. This allows you to cut fine contours into thin and thicker sheets with a focus on detail. Suitable laser cutter for the production of frames for glasses or for the watch industry. Tuning the process head also allows fine engraving. A sufficiently large work surface allows you to burn into small format sheets. With the LF1390 CNC laser cutter, you achieve an even cleaner cut than with conventional large-format laser cutting machines. In our offer you will find a wide portfolio of CNC lasers. Each of the laser cutters is suitable for a different application and we will be happy to recommend a suitable laser machine directly for you.
Come and see the quality of GWEIKE lasers. We will be happy to show you everything and let you test the machine properly.