Marking lasers GWEIKE LF50
We present the marking fiber laser GWEIKE LF50, which is suitable for marking and labeling all metal materials. The laser works with modern FIBER technology. The 50 W source is powerful enough for fast and accurate industrial marking. It is a complete CNC laser station where laser marking is easy and very effective. The price of marking laser is affordable and these models are in demand in various industries. The working area is large enough and the laser marking is productive.
Technical parameters of the marking laser LF50

Work surface size: 300x300 mm
Fiber laser power: 50 W
Laser wavelength: 1064 nm
Repeat accuracy: +/- 0.01 mm
Resource life: up to 100,000 working hours
Maintenance-free industrial marking fiber system
Air cooling, no consumables
Voltage of marking laser: 230 V
Maximum power of the machine: 1 kW
Overall dimensions (L x W x H): 760x600x1500 mm
Weight: 80 kg
New machine with CE certification

The price of the laser marker is EUR 8,800 without VAT

Computer and software included in the price
Safety glasses 1 pc
Including shipping, installation and training
Warranty period 2 years
The high-quality Raycus laser source generates a maximum of 50 W. The speed of laser marking depends on the intensity and complexity. The maximum description speed is set at 1000 mm per second. The marking laser software is easy to use and the digital control monitors optimal performance according to the program. Any graphics are easily inserted into the laser marker system. Laser labeling can do any shape and different shades.
What materials can be described?
The description looks best on metal materials such as stainless steel, classic steel (hardened and unhardened), aluminum (also anodized) and its alloys, cast iron, gold, silver or tin and titanium. The described surfaces can have different finishes such as sanded, painted, sandblasted, enamelled, galvanized and others. You can also laser mark plastics, stone or leather. The surface of the laser-marked material does not even have to be flat. The fiber laser also handles hard-to-reach places. Laser marking takes place from the top and it is possible to add a rotation axis.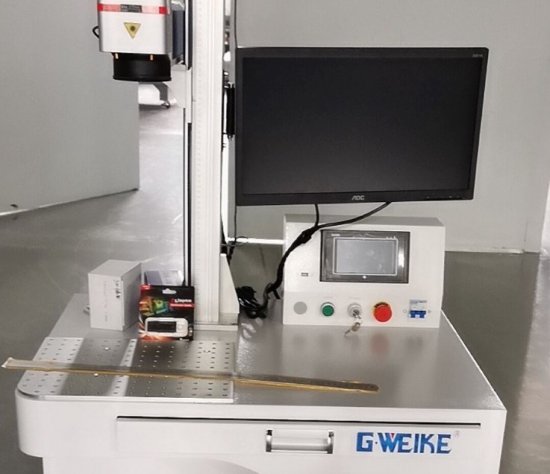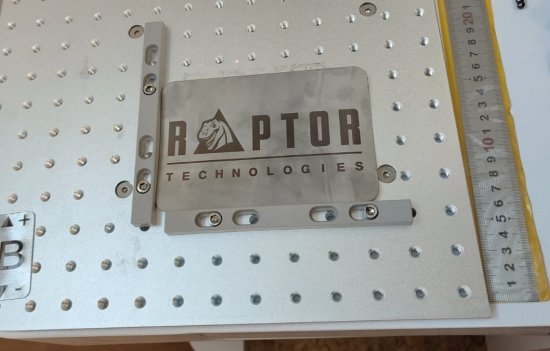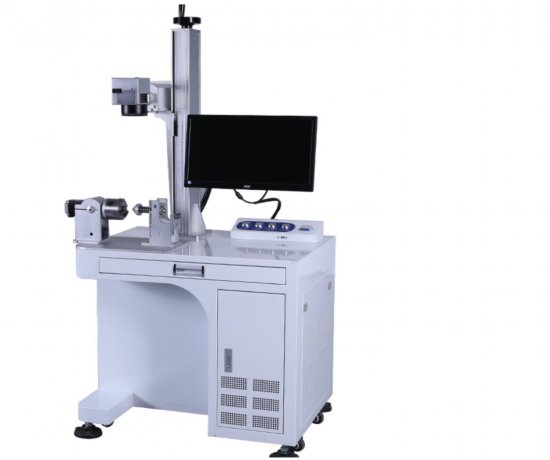 Marking fiber lasers are a suitable aid for industrial marking and can be implemented in production lines as one of the technologies. QR codes, EANs, logos or labels are often marked with these CNC machines. They are also used in advertising items. The extension of the rotation axis brings additional possibilities for labeling with laser technology. At the same time, thanks to the open work surface, even long parts can be marked with a laser marker.
Advantages of marking laser
Low operating costs
High speed marking laser
Flexibility of settings and possibilities of industrial marking
Permanent description
Maintenance-free design
If you are interested in our offer or need more information, we recommend arranging a personal inspection of the machine. We will show you the marking options and describe the software and the entire operation of this CNC labeling station. We can also test directly on your material according to your documents. We are your partner in laser industrial marking and cutting.