The combined CNC lasers in our offer are complemented by a compact version of the CNR laser cutting machine. It is capable of firing just like a standard compact CN laser, but adds a 4th axis of rotation. With this device, you are also able to cut 3D material such as profiles, pipes and steel with a fiber laser. It is still a portal version of a CNC laser cutter, but with accessories for a rotary axis. It works on the basis of two chucks, of which the rear one is movable and feeds the material to the cutting head of the CNC laser. Unfortunately, this solution does not allow burning sheets and pipes at the same time. In any case, you can choose from different sizes of the work surface and the 3D material can be up to 6000 mm long. We offer quality fiber lasers at unbeatable prices.
Advantages of the CNC laser version CNR

Combination of sheet metal and profile cutting
Compact fiber laser design
Table protection against abrasion
High quality cutting laser design
Control panel including automatic nesting
Quality exhaust filtration with a fan
Modern fiber laser technology
CNC laser cutter for all types of metals
German IPG laser source
Swiss trial head Raytools
Interesting purchase price of a CNC laser
High speed and positioning accuracy
Sample configuration: CNC laser LF-3015CNR 2kW
Technical parameters

Work surface size: 3000x1500 mm
Positioning accuracy: + -0.02 mm
Positioning speed: up to 120 m / min
Maximum acceleration: 1.5 G
Power of the laser source: 2 kW
Carbon steel cutting: 1-16 mm
Max. pipe length: 3000 or 6000 mm

Included in the price

CNC laser LF-3015CNR including control panel
IPG laser source 2 kW including powerful cooling
Raytools process laser head with autofocus
Execution of extraction including fan and quality filtration 
Transport to the destination, including the installation
Training of operation and maintenance of laser machine
2-year warranty on the entire delivery of the laser cutter

Optional equipment

Different working size
PRECITEC ProCutter process head
Different laser machine power
Compressor for cutting laser
Optical security barriers
Ask for this combined CNC laser
The operator controls the CNC laser cutting machine through a panel with an HD screen and a fast computer. The CNC laser software is CypCut with the function of automatic distribution of cuts on the material, which significantly minimizes material waste. The laser machine can be connected to your network and documents can be sent remotely. Or you always have the option to record burning programs via USB. An interesting function is also the search for sheet metal on the table, where the cutting laser detects the position of your material, including its rotation, and adjusts the work program itself according to the information found. Technical gases such as nitrogen and oxygen are used for CNC laser cutting. In the case of cutting stainless steel with this laser cutting machine, it is necessary to use nitrogen for correct cutting results. In the case of conventional steel, it is highly recommended to use oxygen. In some cases, you can only cut with compressed air. The consumption of technical gases varies depending on the type of material, its thickness and the complexity of firing (burns, etc.).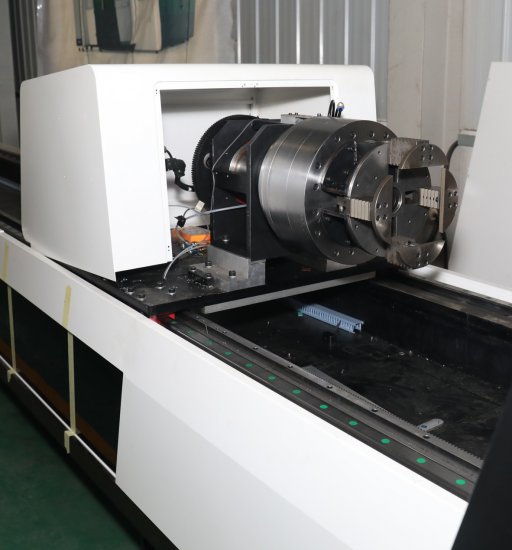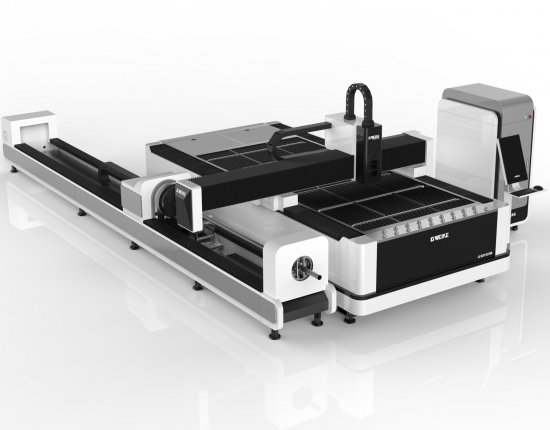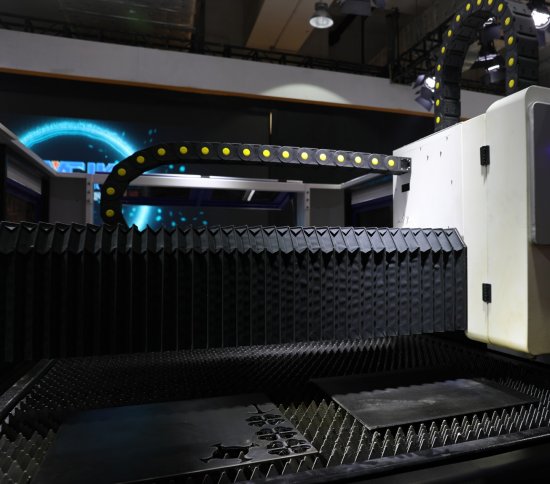 How much does CNC laser operation cost?
Of course, an important question to which there is no clear answer. However, we can try to show you the cost of one hour of burning a CNC laser. The price per hour of burning should first of all include technical gas, which costs about 8 euro per hour. Furthermore, after calculating the consumables within an hour, we will receive approximately 0,3 euro. An integral part of the operation of a CNC laser is undoubtedly the electric current, which is based on an average consumption of about 2 euro per hour. If we also calculate depreciation, let's assume that the laser cutting machine will last at least 10 years of operation. Subsequently, variables such as the salary of the laser machine operator and also the material enter into the calculations. With a higher power fiber laser in one operating hour, you can cut more material than with a lower power. Much also depends on the difficulty of burning, where the number of ignitions, edges and complexity of the burn is taken into account. In general, however, it can be said that the hourly cost rarely exceeds 24 euro.
Purchase price of a CNC laser cutting machine
If you are currently thinking about purchasing a CNC laser, the price and possibly the added value that you get for this selling price is certainly an important factor for you. The cheapest CNC laser cutting machines are the compact ones with a lower power of around 1kW. The price of such a cutting laser starts at around 40 000,- euros in the basic design. However, the basic equipment is already very rich, however, as in other cases, you can also choose from optional accessories and improve the CNC laser cutter in various ways. Fiber laser is still a modern technology that ranges in the millions of crowns without VAT. The highest performance of fiber lasers with massive powers can easily exceed the one million euros. Our strategy is to supply high-quality lasers at attractive purchase prices. This is because I give you the best added value. So if you are just inquiring or want to order a CNC laser cutting machine, be sure to write about an individual offer.