Professional and compact CNC laser version CN stands out above all for the quality of workmanship, valuable components used and compact dimensions. It technically shares the foundation with the GA laser. Compared to the larger version of GA, the workspace is fully exposed and does not have two interchangeable tables. It is suitable for demanding production with less space. The CN laser version is equipped with a PRECITEC or IPG laser source and a PRECITEC process head. With this CNC laser you get a great price / quality ratio.
Advantages of CNC laser CN

Laser source PRECITEC or IPG
Laser head PRECITEC
Linear Guide
Motors Panasonic a Yasakawa
Robust construction for maximum load
Compact dimensions
Stainless steel table protectors
Important components in a separate box
Modern control panel including software
Extraction including filtration and piping
Powerful cooling
Easy access to material
Maximum accuracy and speed
Sample quotation: CNC laser LF-3015CN 2 kW
Technical parameters

Working area: 3000x1500 mm
Accuracy: + -0.02 mm
Positioning speed: up to 120 m / min
Maximum overload: 1.5 G
Laser power: 2 kW
Carbon steel cutting: 1-16 mm
Connection: 380V 50Hz

Price of CNC laser includes

CNC laser LF-3015CN including the control panel
Laser source PRECITEC All-in-Light 2 kW
Laser head PRECITEC LightCutter M with autofocus
Execution of exhaustion including fan, filtration and piping
Transport to the destination including installation of the whole equipment
Training of machine operation and maintenance
Warranty 2 years

Optional equipment

Laser source IPG
Laser head PRECITEC ProCutter
4. pipe cutting axis
Compressor
Optical security barriers
Write us for an individual offer
This CNC laser cutting machine is the best exposed version that the manufacturer brings to the market of fiber lasers. Precise components and robust workmanship make this machine a professional material cutter. It is also characterized by high positioning accuracy and speed. The cut itself is of good quality and clean. The cutting machine is controlled through a panel with HD screen, keyboard and mouse including intuitive software. Machine travels are properly concealed for easier maintenance and longer service life. All important components have their place in a separate air-conditioned box, which is also dustproof.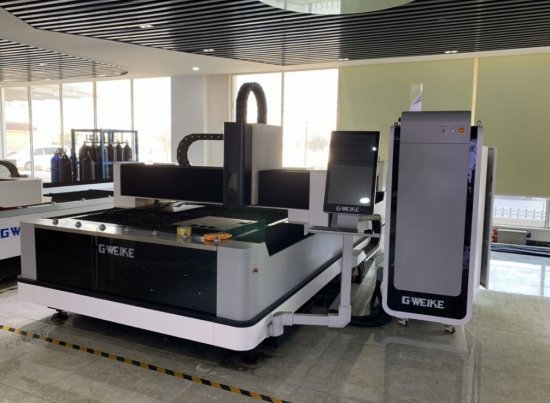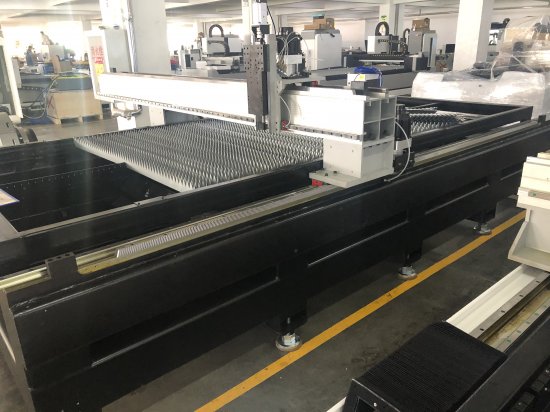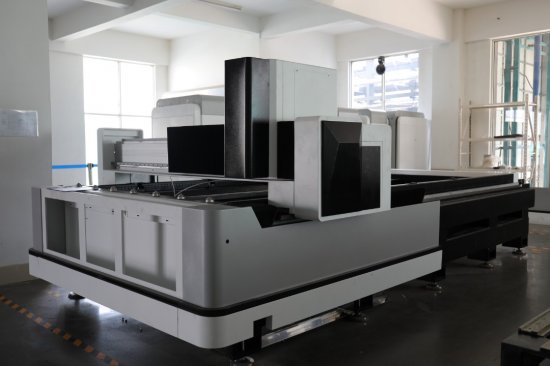 The CN version of the fiber laser is available in a standard version with a working surface suitable for standard sheet sizes of 3000x1500 mm. The overall dimensions of the machine are 4440x2500x1860 mm. The power range then corresponds to 1 to 4 kW. On request we will offer other alternatives. The manufacturer also offers other versions of uncovered CNC laser cutting machines that have different designs or used components. The advantage of smaller production can be lower versions, which have more favorable purchase price. Do not hesitate to contact us for a specific offer. We offer warranty and post-warranty service for each delivered laser.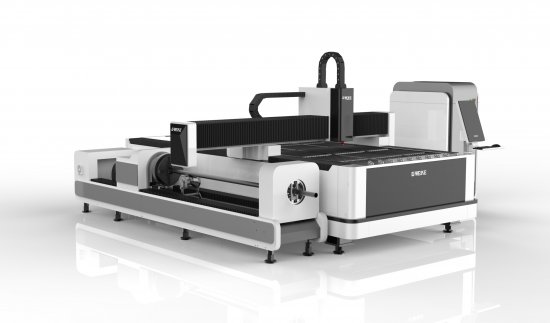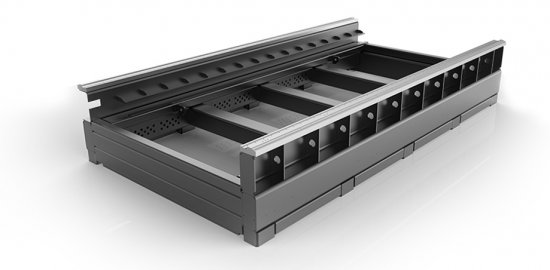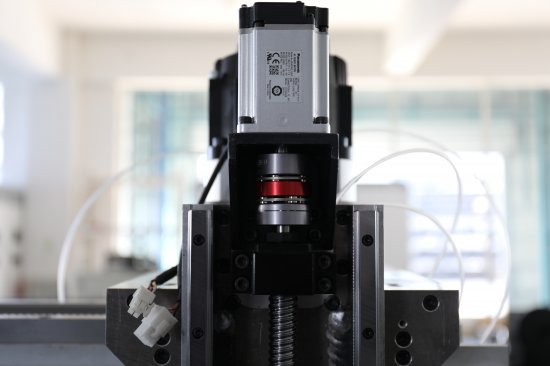 As with the top GA series, this exposed fiber laser can be equipped with a fourth axis for cutting tubes and pipes. It is equipped with automatic clamping and has sufficient strength even for large material diameters. On request it can be supplied for 3 meters or for 6 meters long pipes or shrouds. The design of the laser table is precision machined and subsequently hardened at 600 degrees Celsius. This process gives the construction the necessary properties. All used parts, including engines, meet the demands of the application and meet the highest productivity demands. The intuitive Cypcut software has many clever features, including automatic placement of cut shapes on the sheet for optimum layout or sheet metal edges. For machine operators, this means that they do not need to place the sheet exactly in the machine, but the machine finds its own corners and adjusts the firing process accordingly. The CNC laser version of the CN is equipped with a wireless remote control with the most used functions, for example for easy guidance of the laser head positioning. Discharge of metal waste is solved by drawers under each section of the table.
Come and see the quality of GWEIKE lasers. We will be happy to show you everything and let you test the machine properly.