If you work with metal pipes that you need to cut or cut various holes in them, you might be interested in our pipe laser. This laser cutting machine is designed for all 3D metal materials such as pipes, tubes or steel and other profiles. We offer a professional tubular laser in various configurations, from the basic design with two chucks to an automatic CNC laser with a stacker, three interacting chucks and a 3D laser head. In the case of this laser cutter, it is possible to have a laser machine with a length of 6 or 9 meters for loading material. Of course, there are supports for pipes and profiles along the entire length, which automatically extend and support the cut material. The laser cutting head has an automatic focal length search and can be tilted on request to burn bevels.
Pneumatic chucks allow the material to be clamped in this fiber laser up to a diameter of up to 300 mm. With the automatic document feeder, the whole process is significantly more efficient. The GWEIKE tubular laser is always equipped with a laser source of the world's number one IPG. Power supply is optional and depends on the required productivity and material wall strength. Most often, the powers of this 3D laser range from 1 to 3 kW. The working surface of the laser cutter is covered with protective glass and the entire section is sucked into high-quality filtration. The machine operator has a large monitor with a powerful computer and software, which is very intuitive and also in the Czech language. As part of the delivery of the CNC laser, you receive training from the operator and maintenance of the machine. We offer above-standard service in the warranty and post-warranty period.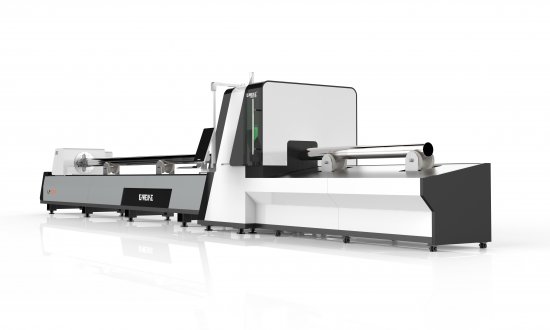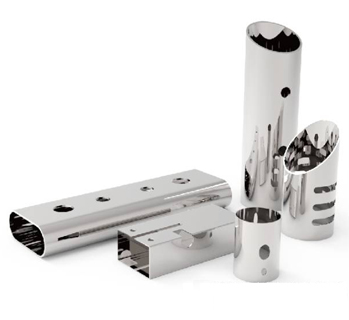 The price of the tube laser also includes:
Transport of the laser machine to the destination
Unloading and placing the cutting laser in your space
Installation of the whole machine and its components
Training of tube laser operation and maintenance
Warranty period of 24 months for all laser cutters
The pre-sale service is completely free, which includes unlimited consultations, including a personal presentation of a CNC laser at one of our customers. Subsequently, before signing the contract, we solve the placement of the machine and its components in your premises, including a technical drawing for approval. The delivery, in addition to the tubular laser, includes high-quality filtration with a fan, laser source, voltage stabilizer and cooling equipment. A great help is also the remote control, which contains important elements for working with a CNC laser. As part of the service intervention, we are able to provide telephone or online support with remote access. If necessary, our service technician will arrive on site by the second working day.
Basic technical parameters:
Working length: 6000 or 9000 mm
Positioning speed: 40 m / min.
Positioning accuracy: + - 0.01 mm
Maximum material diameter: 300 mm
Laser source power: 1 to 4 kW
Discover the quality of GWEIKE laser cutting machines. We will be happy to show you everything and recommend suitable technology and equipment for tube lasers. Long experience with laser technology also allows us to answer your various questions. The professional CNC laser version 60MS has many advantages and we will help you automate your production. If you are interested, we are at your disposal.