In addition to laser cutting machines, GWEIKE also manufactures high-quality CNC routers in a modern design. The portal milling machine can be designed for milling board materials such as wood, plastic or aluminum. This manufacturer also transfers experience with the CNC laser to its CNC router. It offers many sizes of work surface and you can order this milling machine in various designs. A popular choice is automatic tool change or vacuum clamping on a workbench. Choose the machine exactly according to your requirements.
Inquire about GWEIKE CNC Router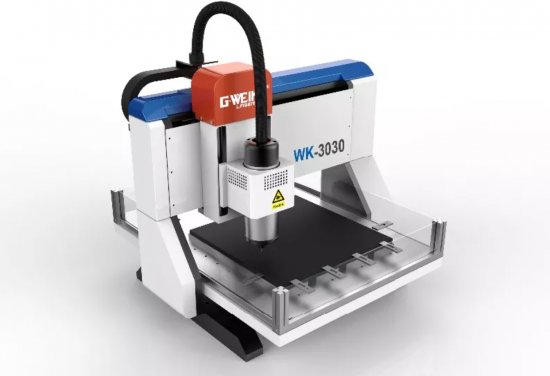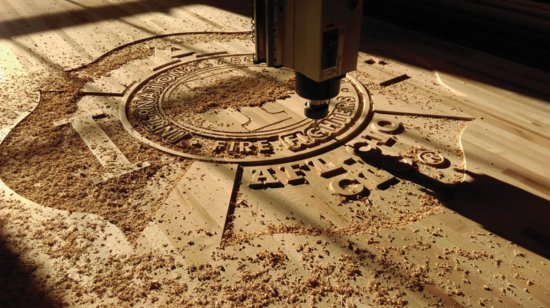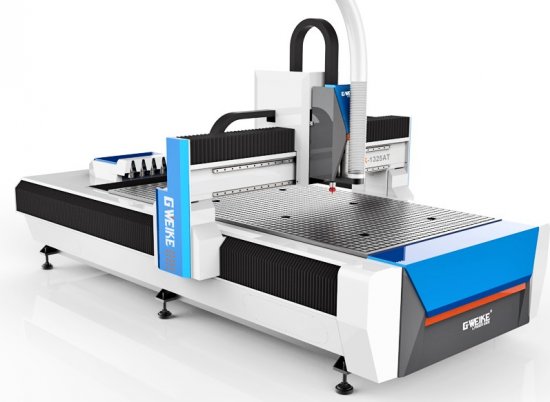 The biggest advantage is high productivity thanks to a powerful spindle up to 12 kW with a frequency converter. The rigidity of the construction The GWEIKE CNC router makes it possible to drill into ferrous materials or machine aluminum. There is suction at the cutter, which leads chips, dust or chips into the basket next to the portal milling machine. Pneumatic stops are used to align the board materials and the work surface can have a combination of a vacuum pump and a table with T-slots. All machine slides are covered in a rolling bellows to prevent clogging.
Machined materials
The aluminum portal milling machine can drill or mill. In the case of wood and plastic machining, it is possible to have a multi-axis design of a CNC router. This gives far greater machining possibilities. The manufacturer GWEIKE can also supply the machine with an oscillating knife for cutting thin materials. It is the huge variability that is the main advantage of these portal milling cutters. The offer includes a router with a working area of ​​300x200 mm to 6000x2500 mm.
Basic equipment
Work surface with T-slots
Powerful spindle with manual tool change
Welded construction of CNC router
Graphic control system including software
Chip extraction at the working tool
Optional equipment
Vacuum clamping of materials, including a Becker vacuum pump
Automatic tool change
Pneumatic stops
FANUC control system
Oscillating cutting knife
4th or 5th controlled axis
Find out more about quality GWEIKE CNC routers. We will provide you with a personal presentation of the machine, including machining tests of your material. The purchase prices will pleasantly surprise you.